By Christina Sarich, Natural Society, December 4, 2015
If you've been waiting to finally see Monsanto – one of the most hated companies in the world – to pay for its ecocide, knowing harm of human life, and devastation of our pollinators, then you won't have to wait much longer. Several activist groups joined by food and farming experts are suing Monsanto for their crimes against humanity. [1]
Finally, Monsanto, the US-based, transnational company responsible for introducing multiple genetically modified crops and numerous toxic chemicals into our environment – including saccharin, aspartame, polystyrene, DDT, dioxin, Agent Orange, petroleum based fertilizers, recombinant bovine growth hormones (rGBH), Round Up (glyphosate), Lasso (an herbicide used in Europe), Bt toxic plants, and more – will have to answer to the world for its reign of terror. Monsanto has acted with severe negligence, and the hubris and supremacy of a corporation given personhood, but no longer.
http://www.care2.com/greenliving/monsanto-on-trial-for-crimes-against-humanity-and-nature.html
With the emphasis on herbicides as a regenerating agent, by local so called land-care groups, the future seems to be more truly environmental if the focus from this action takes the poisons out of our flora, fauna, air and water. Photo below shows the severe erosion after Coral trees were poisoned next to Wilsons Creek.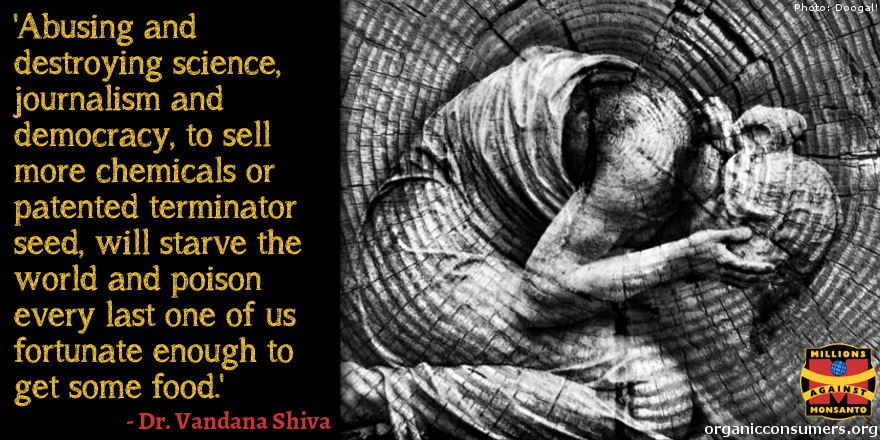 http://www.theguardian.com/books/gallery/2015/dec/07/bertrand-russells-10-lessons-for-a-creative-happy-life-in-pictures