A federal jury in San Francisco found Monsanto's Roundup herbicide was a substantial factor in causing the cancer of a California man, in a landmark verdict that could affect hundreds of other cases.
Edwin Hardeman of Santa Rosa was the first person to challenge Monsanto's Roundup in a federal trial and alleged that his exposure to Roundup caused him to develop non-Hodgkin's lymphoma (NHL), a cancer that affects the immune system.
In the next phase of the case, the jury will weigh liability and damages, and Hardeman's lawyers will present arguments about Monsanto's influence on government regulators and cancer research.
During the trial, the 70-year-old Santa Rosa man testified that he had sprayed the herbicide for nearly three decades and at one time got it on his skin before he was diagnosed with cancer. He used the chemical to control weeds and poison oak on his properties, starting in 1986.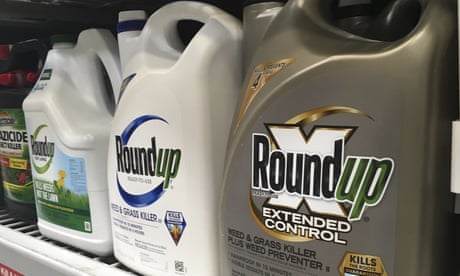 Read more
Hardeman's case is considered a "bellwether" trial for hundreds of other plaintiffs in the US with similar claims, which means the verdict could affect future litigation and other cancer patients and families. Monsanto, now owned by the German pharmaceutical company Bayer, is facing more than 9,000 similar lawsuits across the US.
https://www.theguardian.com/business/2019/mar/19/monsanto-trial-roundup-verdict-edwin-hardeman-cancer
https://www.abc.net.au/news/2019-03-20/roundup-again-linked-with-cancer-by-us-court/10920974